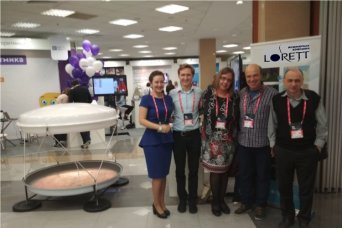 LoReTT LLC

(Local Real Time Tool)

LoReTT LLC is innovative start-up, engineering company, founded in April 2017 with participation of Internet Initiatives Development Foundation (IIDF). Since 23 March, 2018 "LoReTT" LLC is the resident of "Skolkovo" Innovation Center.  ​

The founders and employees of the company have almost 30 years of experience in the field of creating technologies for receiving, processing and using images of the Earth from Space. They are experts in the field of Earth remote sensing systems and their applications.

LoReTT LLC is the developer of  the Laboratory complex for satellite monitoring "LoReTT", which is the basis of an Interdisciplinary Laboratory "Earth from Space" for additional schooling.  

Also "LoReTT" Company provides "Lenticularis" and "Milk Thistle" solutions for receiving Earth Remote Sensing data from Space and MODIS Real Time Service for meteorological purposes.
File size: 2.09 MB
Presentation about LoReTT LLC
Innovative technologies of satellite imagery
for Educational and Meteo markets